Key Achievements

Increased relevance and engagement by leveraging 4 buyer personas (corporate event managers, private event managers, venue managers and brides) to hone messaging

Positioned 10tation as a leader in the catering industry by illustrating the benefits of the brand and demonstrating expertise with owned and curated content on social media

Re-energized cold leads in the funnel with email marketing
The Challenges
The Toronto catering industry is competitive, especially in the corporate sphere. 10tation came to OneCore Content looking to increase brand awareness for their corporate event catering offering as well as maintain their reputation as one of the top private caterers in the city.
One of the challenges they faced was ensuring streamlined and targeted messaging across a variety of channels. As event managers and catering experts, they frequently had teams all over the city who were great with taking photographs of their work and creating commentary. The problem was that 10tation wanted to hold their messaging to higher brand standards and wanted to make sure there was a system in place to apply quality control measures to what was being posted online.
Not only that, but 10tation was interested in building stronger connections within the corporate catering industry. As event professionals, they had little to no time to sit down and officially create collateral that would be appealing to a more corporate audience who faced an entirely different set of objectives and pain points to their private catering clients.
The Work
For 10tation, OneCore Content ICM began by creating a detailed content strategy to target their messaging more tightly. The content strategy contained buyer personas which considered the goals, objectives, pain points, and priorities of key members of their target audience. These were created by interviewing 10tation to identify key points in the sales cycle when they encountered these individuals and specific offers that made them successful in these communications.
From there OneCore Content used those personas to inform keyword and topic research to ensure that any future content would not only appeal to the right people, but also to search engines. By looking at topics that had performed well for their competition, it allowed OneCore Content ICM to provide 10tation with a head start to marketing research since they had very little historical data of their own.
OneCore Content then developed a blog that included strategic interrupts to keep readers clicking through their content as well as a right side bar that included calls to action. The calls to action were an essential part of bringing content readers into 10tation's sales funnel by converting them into new email subscribers and in some cases, fresh leads.
Content was produced by interviewing 10tation's internal subject matter experts and extracting their unique opinions and experience. An editorial style was fused with an instructional tone to provide their readers with the most current industry knowledge throughout their digital publication.
In order to increase visitors to their website, articles were published and promoted on social channels and used as click-bait to drive the right members of their target audience deeper into the blog itself. Then, to continuously engage the funnel, emails were sent out to subscribers. This further segmented their subscriber base and allowed 10tation to keep their leads warm and engaged with their business.
Results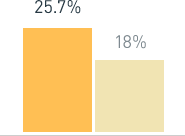 OneCore Content was able to boost 10tation's email engagement rate to 25.7% which was well above the industry average at just 18%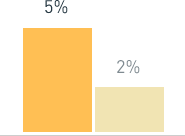 They achieved a website click through rate from email of 5%, exceeding the industry average of 2%
They increased their social feedback and engagement
They acquired new social followers and grew their online community
They increased their overall website traffic
They began ranking on the first page a Google within the first 5 positions for a variety of long tail search terms
They improved the quality of their leads and were able to successfully enter a new market by acquiring different, more targeted traffic